by Katy White
My husband and I have recently put in our papers to adopt a second child. I'm thrilled at the prospect of another child entering our hearts and home, and I pray for our birth parents every day, that they'll have the support they need to make the decision that the Lord knows is best for their child--our child. As a part of the process with the agency we use, we get to write a letter to prospective birth parents and answer a lot of getting to know you questions (in addition to an unbelievable amount of other questions about our parents, siblings, experiences with parenting, thoughts about the moon landing, etc. It gets pretty crazy.).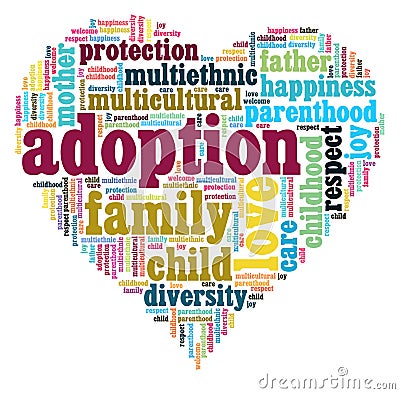 As I've completed all of this over the last couple of months, I've been particularly grateful that I'm a writer. I find myself thanking Heavenly Father for this gift almost daily. Because the truth is, just filling out this much paperwork is hard and emotional and time-consuming, and if I didn't love to write, I can see myself being so daunted that I'd procrastinate this to a ridiculous, unacceptable degree (I tend to that when I'm overwhelmed, even when I want something desperately).
As it is, though, I've...enjoyed the process. Mostly. My favorite parts are where I get to explain how quirky and awesome our little family is. It's fun thinking about how to sum our personalities up by our favorite movies (I'm a mix of Pitch Perfect, Moonrise Kingdom, and Sharknado) or sharing why Cormac McCarthy's novel, The Road, rocked my husband's world. It's neat to pull away all the noise from our lives and personalities and distill who we are down to our beautiful, kooky core.
I am blunt and unapologetic about who we are: foodies, pop culture junkies, bibliophiles, BYU fanatics, world travelers, a nerdist (me), and a (thankfully very smart) jock (my husband). We don't hike or waterski or snowboard. We know nothing about horses. We hate University of Utah (though not the people, of course). I love threading our identities through each answer, because I love the idea of our birth mom finding us because she is also obsessed with Chinese-Mexican-Jamaican fusion. I love the idea of her clicking with us because she knows us.
As writers, it's easy for us to measure our success by whether or not we publish a book. After all, that's all anyone asks us about, isn't it?
Well, that's rubbish.
If the only writing "success" I ever achieve is that our birth families find us through what I've written, I'll consider myself the most successful writer of all time.
How about you? What is your greatest writing success to date? Why is it important to you?