Hi everyone, I'd like you to meet one of our newest bloggers, Gina! She will be writing every other Tuesday. Be sure to give her a nice warm welcome to MMW! -Nikki
Everyone has their own writing process. Mine looks a little something like this.
Step 1: Shiny new idea.
The idea usually strikes me in a very inconvenient manner: during my weekly grocery trip, during sacrament meeting, at three in the morning while I'm having an anxiety attack about laundry. But I latch onto it and let my brain deal with it for a while. I am so convinced of this new idea's brilliance that I am willing to set aside everything else to dedicate time to it. I forgo food, sleep, showers, and everything else in order to spend time with this idea.
Step 2: Drafting.
This step is alternately known as "Plotting is for Pansies." I type until my fingers are sore (my left pinky is always the first one to get sore... that must be my weak link) and then I keep going. I draft, pounding out four, five, six thousand words a day. I AM A GENIUS.
Step 3: The wall.
Somewhere around 40K words, I realize, "This is where plotting would have helped."
Step 4: Plot
I create a synopsis. I create character bios. I do some detailed world building. In other words, I STOP and I THINK about where this shiny new idea will take me.
(For the record: I know some of you will tell me to plot before I start drafting. And there's a very good chance you are right. There is a much greater chance, however, that I will never learn my lesson and take this advice. #SorryNotSorry.)
Step 5: Finish the draft.
Usually about 10% from the end - in other words, I've written 90% of a book at this point - I start to hate my computer screen. I just want to get the gosh darn thing written so I can dive back in and fix the horrible, horrible stuff I wrote before I plotted. And also the horrible, horrible stuff I wrote after I plotted.
Step 6: Let it sit.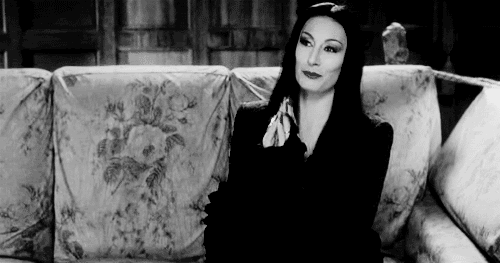 I ignore the manuscript for a while. I do some detailed world building. I spend some serious time with the main characters. I nail down a detailed time line. I start thinking this book is going to be totally brilliant because I am doing all the things you are supposed to do to make your book brilliant. I AM A GENIUS.
(Note: This is not the last time I will think I am a genius. Writing takes a certain bravado.)
Step 7: Look at the manuscript again.
I opened with a waking-up-and-starting-the-day sequence. I described my character in a mirror. Nothing happens until chapter fourteen, and I managed to turn that incredibly important plot point into a two-sentence description of nothing. I've named two different characters "Greg" and I don't even know what the second one is supposed to be doing for the story.
Step 8: Make revisions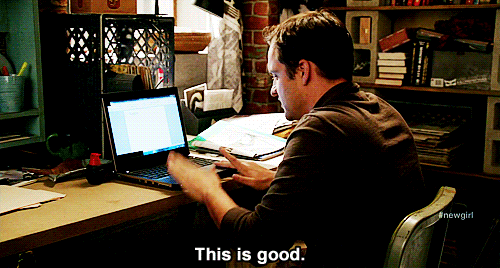 I clean it up, I make the changes. Deep cuts are made, telling is turned to showing, characters are solidified, tension is added, atmospheric and sensory details are carefully placed in. This is turning into a really good book, and it's only taken me, like, six months to get here! I AM A GENIUS.
Step 9: Send to Critique Partners.
This is basically just waiting and refreshing my inbox forty seven times an hour and hoping I don't have to get new friends when these ones discover what a hack I am.
Step 10: Read the critiques.
Alright. They pointed out some stuff that I need to fix, but there's some good stuff too. And, yeah, I definitely should have caught that. Well, that's just one opinion... okay two opinions.OKAY FINE THAT PART DOESN'T MAKE ANY SENSE COULD EVERYONE JUST STOP TALKING ABOUT IT.
Step 11: Implement the changes.
More cuts. More changes. Change characters and pacing and tone and scenes and move things around and just basically make the whole thing completely different. There is now 4% of the original manuscript remaining in this document. And that's mostly just the names of the main characters repeated throughout the whole darn thing.
Step 12: Read through.
It actually feels like it might be a real book!!!
What's your process? Does it look a lot like this? A lot different? Tell me your opinions on plotting.